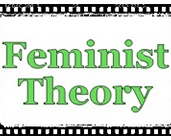 This year marks the 17th annual Feminist Theory in Action Workshop! Our first gathering was in 1998, and was facilitated by our brilliant colleagues: Nancy Wonders and Mona Danner. A few years ago, Natalie Sokolff and Kim Cook picked up the torch. It's been a wonderful part of the ASC and we are proud to continue this tradition… Sadly, Natalie Sokoloff will not able to join us this year.
Typically we introduce ourselves and our areas of interest to each other, and then the conversation takes off from there. We share important research findings, exploration of gendered issues occurring in the world and, of course, ideas for activism within the frameworks of feminist theory and practice. It really enhances the rest of the conference week because we meet people we've never met before, and then can continue to see them and chat throughout the conference.
Below is the meeting time/place for the annual workshop. Hope you can make it! We always have a group dinner afterwards, so if you can, please join in for dinner as well. Details for dinner will be decided at the workshop. Please come!
Division on Women and Crime Feminist Criminology Theory in Action Workshop                                                                                                                                                                                                                                                        Tuesday, Nov 18, 4:00 to 7:00pm, Marriott, Salon 11, Lower B2 Level