Section Editor: Venezia Michalsen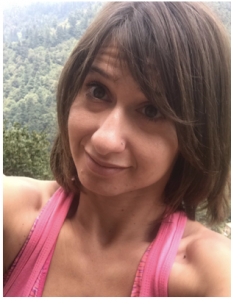 Veronica Horowitz (horow035@umn.edu)
University of Minnesota
Department of Sociology
How did you become interested in the field of women and/or gender and crime?
The field of criminal punishment has always intrigued me, I have been focusing my research papers on the topic since I was an undergrad at the University of Iowa, but my interest in the subfield of gender and crime really emerged when I met a few women sentenced to Life Without Parole in the Iowa Correctional Institution for Women. These women opened my eyes to the way that their behaviors which led to their convictions, along with their treatment once in the criminal justice system were shaped by their gender.
How do you define yourself as a scholar/activist/educator?
I would define myself as a scholar of American criminal punishment and an educator seeking to increase awareness and critical thinking of students (as well as the society more broadly) about this system while producing research to advance social change.
What are your current projects or interests?
I have three primary projects I am working on at the moment, the first project is my dissertation which examines executive clemency, specifically commutation using a multi-method approach. One aspect of this project is to qualitatively examine commutation hearings in Louisiana, this is what the feminist criminology scholarship will cover. Another part of this project involves using cross-level interactions in a multi-level logistic regression to examine which variables increase or decrease the odds of an individual being released from prison through clemency, Professor Chris Uggen and I are co-authoring this paper and will be presenting our results at the ASC in 2017.
The second project I am working on finishing up (with Professor Teresa Gowan) is an ethnographic study examining the gendered and racialized treatment of clients in drug court.
Finally, I have a third project I have been working on with Professor Josh Page and my graduate student colleagues Ryan Larson, Allison Nobles, and Victoria Piehowski. This third project focuses the consequences of a well-intentioned legal change in Minnesota domestic violence statute, specifically focusing on felony convictions for violating Domestic Assault No Contact Orders in Ramsey County which have disproportionately impacted young men of color in Ramsey County. We are presenting this paper at LSA in Mexico City in 2017. I am also a research assistant on a multi-state study of monetary sanction with Alexes Harris at the University of Washington leading out collaborative research team, we are heavily in the data-collection stage of this project at the moment but many published works will come out of it in the future.
Who is your favorite person (or animal!) to spend time with, and what are your favorite things to do when you are with them?
As an avid rock climber, I have an eclectic group of friends who I would never have met were it not for our shared hobby. I love going on climbing ventures with them, especially when I get to try a route for the first time.
How do you wind down after a stressful day?
I am very into rock climbing, it is my go-to strategy for releasing stress.
What is one of your lifelong goals?
I hope to someday have the opportunity to be an expert witness (based on my future research) for a Supreme Court case which changes the law. While there are many laws I would love to help change it is my dream to help end the use of Life Without Parole in the United States.
What would you like to be remembered for?
Helping to end Life Without Parole!
Is there a website where we can send people for more information about you?