Section Editor (temporary): Jordana Navarro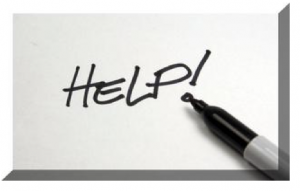 Volunteers and New Books Needed for the Outreach Table at ASC
Please contact Elaina Behounek at behounek_e@mercer.edu
ASC Events of Interest to DWC Members
Tuesday, November 14th
Social Justice Connections Network
4:00 - 7:00 pm
Franklin 5, 4th Floor
This professional development event provides participants with an informal,
supportive environment for sharing ideas, strategies, and connections in order to link
scholarly research with social justice advocacy. You need not be a DWC member to
attend – all are welcome!
Wednesday, November 15th
Roundtable: Incorrigibles: A Transmedia Public History of Young Women's Incarceration
8:00 - 9:20 am
Marriott, Room 308, 3rd Floor
Incorrigibles is a transmedia project funded by the National Endowment for the Humanities that brings to life the stories of young women who were incarcerated at the New York State Training School for Girls from 1904-1974. These compelling stories reveal the lasting impact that the criminal justice system has on young women, and they expand our understanding of the history of girls' confinement. Incorrigibles investigates the developments in young women's incarceration over the last century, the role of social welfare services, and reflects on how intersections of race and class have contributed to the marginalization of young women's voices. The project emphasizes the power of storytelling for public engagement and social change.
Over this year, Incorrigibles is developing preliminary designs for an online platform for individuals interested in and affected by young women's incarceration to investigate and contribute to research materials and storytelling aspects of the project. Focus includes institutional history, gendered policing, and the child welfare system.
Roundtable participants will talk about themes addressed by Incorrigibles and the project's methods of collecting and presenting data and firsthand accounts on the web. Presentation by panelists will be followed by an open discussion about these plans and designs.
Panelists: Alison Cornyn, Meda Chesney-Lind, Judith Ryder, Allison McKim, Kathleen Hulser
Member Social
8:30 - 10:00pm
The Field House (off-site)
Join us for an evening of socializing and networking while enjoying food and drink at
a local establishment! Tickets are available in advance during ASC Annual Meeting
registration or at the door, and are required for entry.
Thursday, November 16th

Business Meeting & Awards Ceremony
7:30 - 9:20am
Liberty Ballroom, Salon A, Headhouse Tower 3rd Floor
Our annual breakfast meeting is open to all who are interested in learning about the
operations of the DWC. After general business is concluded, we shift to our awards
ceremony recognizing the outstanding accomplishments of DWC members. New
members attending for the first time are eligible to receive a book authored by a
DWC member in our New Member Book Raffle! Get a sneak preview of the available
books and learn more about the raffle by visiting the DWC outreach table.

Journal Reviewer Training Workshop
9:30 am  - 12:20 pm
Logan, 1st Floor, Courtyard Marriott Hotel
This workshop is designed to offer tips, strategies, and helpful information for
graduate students, junior scholars, or others who are new to the experience of
reviewing manuscripts for peer-reviewed journals. You need not be a DWC member
to attend – all are welcome!
Author Meets Critics: Addicted to Rehab: Race, Gender, and Drugs in the Era of Mass Incarceration by Allison McKim
3:30 - 4:50 pm
Marriott, Room 305, 3rd Floor
Chair: Lynne Haney
Panelists: Mona Lynch, Candace Kruttschnitt, Reuben Miller, Heather Schoenfeld
Author: Allison McKim
Friday, November 17th 
Author Meets Critics: Caught Up: Girls, Surveillance, and Wraparound Incarceration by Jerry Flore
8:00 to 9:20 am
Marriott, Room 406, 4th Floor
Moderator: Vera Lopez
Critics: Lisa Pasko, Robert Duran, LaTosha Traylor, and Judith Ryder
Author: Jerry Flore
Roundtable: Bringing Latinas to the Forefront-Latina Girls, Women, and the Justice System
3:30 - 4:50 pm
Marriott, Conference Suite II, 3rd Floor
Participants: Alesha Durfee, Shannon Harper, Jerry Flores , and Andrea Gomez Cervantes
Moderators: Vera Lopez & Lisa Pasko